Okay Kids.. Weekend is HERE!!! AAAAAHHHHHHHHHH YES!! So Wnfortunately We Can't Go To All these parties.. So We Need All Of You Lovely People To Help In Hittin These Places Up..Have Fun Be Safe and Don't Do Anything We Wouldn't.. Well Do Anything You Want.. And Send Us Pics.. Yeah....PICS!!
FRIDAY:
"MUTE" is located @ The Proof Bar every Friday in Downtown Santa Ana's Artist Village
215 N. Broadway
Santa Ana, Ca 92701
DIRECTIONS-CLICK HERE!
OUR RESIDENT DANCE FLOOR DESTROYERS
CASIO
Ben N
Legit
Bringin the best in Electro, Indie, Nu-wave, Mash-Ups & More..
You Guys Gotta Go Check Out Our Boys
Funeral Party
.. They're Super Awesomely Rad...
SATURDAY: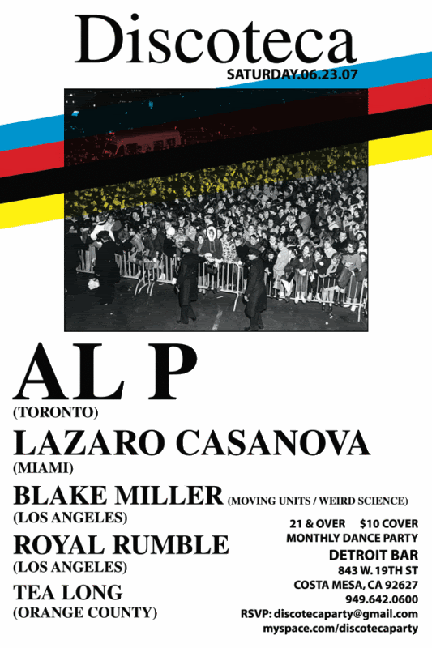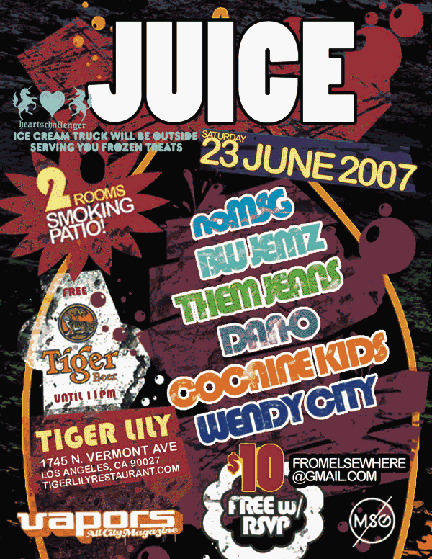 SUNDAY: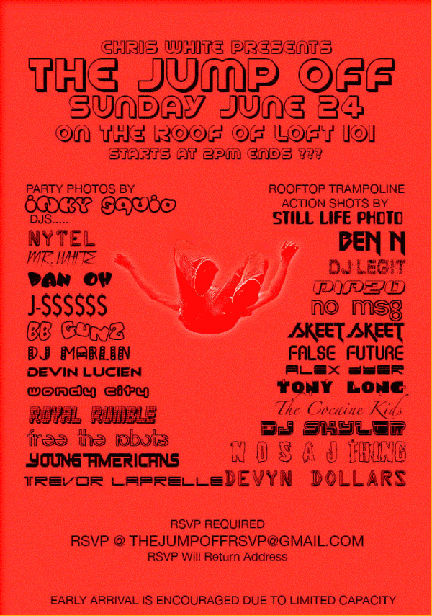 keith wilson presents
the original indie dj dance night in hollywood
LeDisko
spider club
1735 vine st. in hollywood
we just made a deal with grant parking on selma just off of vine
(selma is one block south of hollywood blvd.)
parking is only $5.. all you have to do is mention you're parking for LeDisko at the spider room
18 free til 11 with flyer • 21+ free til 12 with flyer • 5 dollars all night after
photobooth by
www.theGLFactory.com
residents DJ's
paparazzi • keith 2.0 • daniel