Check out where some of the inspiration for our graphics come from!
The sneakerhead shirt is a picture of Robin Williams (he collects BAPE'S)...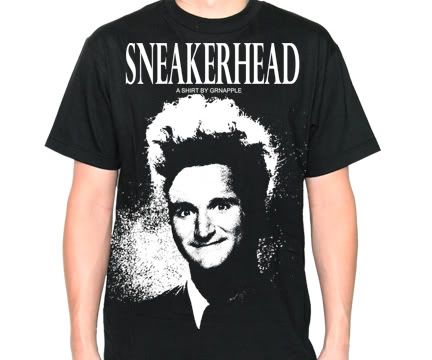 It was inspired by David Lynch's first movie...Eraserhead...
Which we saw on the back of this old Bauhaus album cover....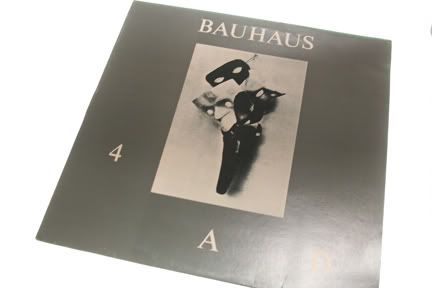 Where one of the band members is wearing an eraserhead t-shirt...
Here is another source of inspiration....
The Suburbs shirt....
Was inspired from the punk movie Suburbia....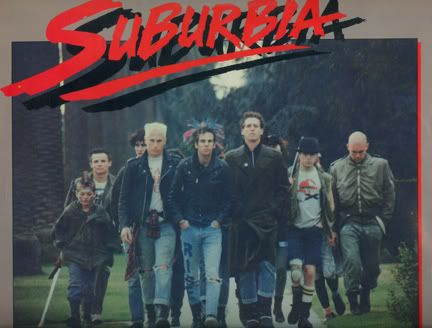 where on the back of this album is a picture of my boy Steve Human(vandals, detox)...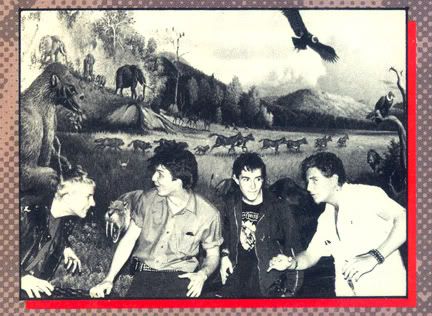 and also on the back of this album there is a picture of this kid on a big wheel...
which was inspired from the photographer, Bill Owens, who took this photograph...
"I don't feel that Richie playing with guns will have a negative effect on his personality. (He already wants to be a policeman). His childhood gun-playing won't make him into a cop-shooter. By playing with guns he learns to socialize with other children. I find the neighbors who are offended by Richie's gun, either the father hunts or their kids are the first to take Richie's gun and go off and play with it."
(c) Bill Owens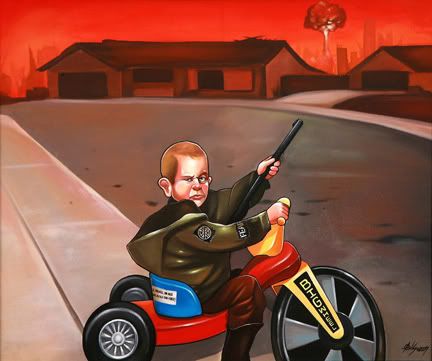 Here is artist, Axis' interpretation of Mr. Owens photograph...