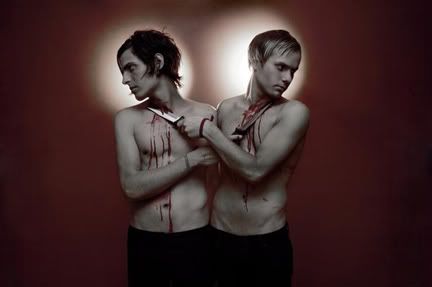 We would like to welcome Young Americans to The GrnAppleTree family. If you haven't heard of them.. your loss.. okay seriously check em out...
Young Americans
Here's a List of Remixes that they've produced:
KILL HANNAH LIPS LIKE MORPHINE (K.O. REMIX) ATLANTIC
REGINA SPEKTOR FIDELITY (HI-FI REMIX) WARNER BROS
BIG CITY ROCK ALL OF THE ABOVE (Y.A. REMIX) ATLANTIC
HELLO GOODBYE HERE IN YOUR ARMS (Y.A. REMIX) DRIVE-THRU/SANCTUARY
TEST YOUR REFLEX BLACK HEARTS (SENSEI REMIX) RCA
TV ON THE RADIO STARING AT THE SUN (SON OF DAVID MIX) INTERSCOPE
IMOGEN HEAP HIDE AND SEEK (Y.A. EDIT) MEGAPHONIC/SONY
THE ACADEMY IS SLOW DOWN (Y.A. REMIX) FUELED BY RAMEN/ATLANTIC
THE SOUNDS PAINTED BY NUMBERS (FINGERPAINT MIX) NEW LINE/WARNER INTERNATIONAL
SCANNERS BOMBS (Y.A.GOLDEN HEARTED REBEL ROCKERS MIX) DIM MAK
SCANNERS BOMBS (YOUNG AMERICANS TERRIBLE FUSS EDIT) DIM MAK
LE CASTLE VANIA TROUBLE IN DAYLIGHT (YOUNG AMERICANS ENVY REMIX)
SHINY TOY GUNS STARTS WITH ONE (YOUNG AMERICANS REMIX) UNIVERSAL
Here's what Peeps are saying:
"LA is quickly becoming the dance capital of the States — move over New York, Miami, Detroit, Chicago. There are more acts coming out of California these days than those other cities combined. Young Americans is one of those acts to keep an eye on." —bigstereo.net
Check em out HERE!