This is really awesome.
Many 7-11's have been transformed into Kwik-E Marts.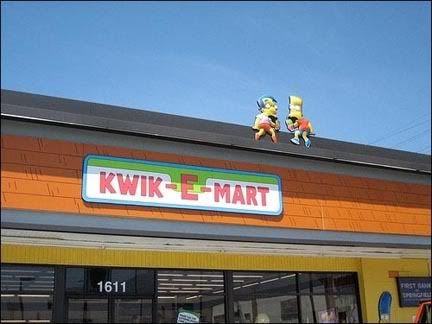 Always wondered where Springfield really is? Does anyone really know? Well the folks at 7-Eleven do – in fact they've been working very closely with Apu Nahasapeemapetilon.
Burbank, CA
Chicago, IL
Dallas, TX
Denver, CO
Lake Buena Vista, FL/Orlando, FL
Las Vegas, NV/Henderson, NV
Los Angeles, CA
New York City, NY
San Francisco, CA/Mountain View, CA
Seattle, WA
Washington, DC/Bladensburg, MD
The Kwik-E Marts even have a limited supply of Simpson's products such as Squishees: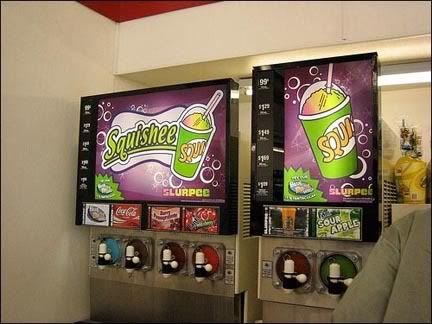 Buzz Cola: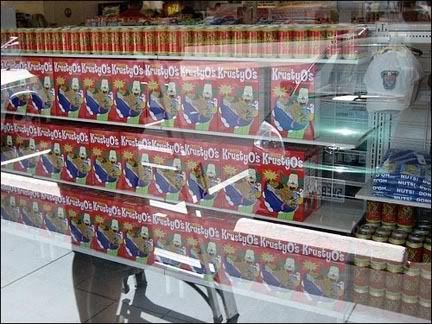 Do-nuts:
KrustyO's: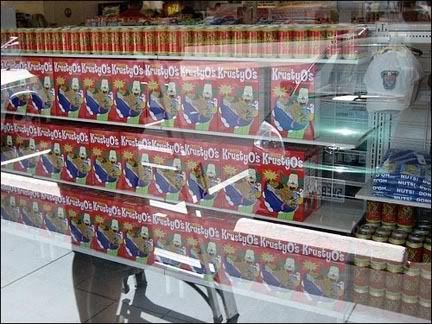 Cups:
Radioactive Man Comics:
This is seriously some of the best marketing I have seen in a very long time.
ANNNNND...If that wasn't enough Simpons for you, the marketing force behind the movie continues with Simpson Avatars. You can create your own Simpson's character of yourself and add all the necessary details you want.
Some of the Artists in the GRN Apple Tree camp have already done their damage.
Them Jeans (Jason Stewart)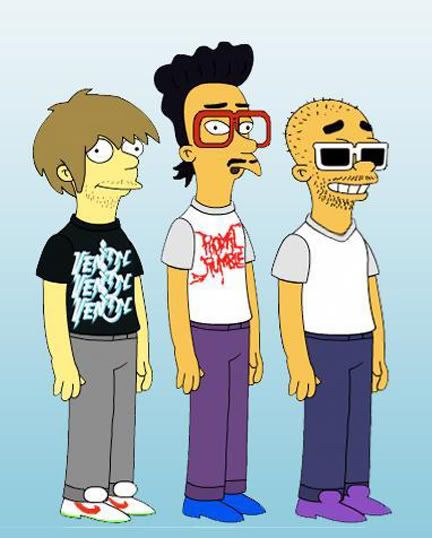 Royal Rumble (Dan, Russ, and Kyle)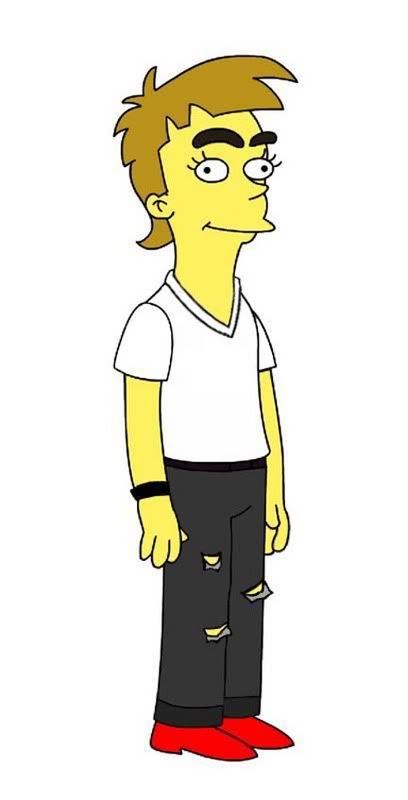 DJ Casio (Cliff)
And speaking of Casio...he has a new mix up on his website. It is very good.
WWW.DJCASIO.COM