Hello Friends,
We are hosting a sale for our friends 3 Sixteen and Shalom on Saturday.
Saturday December 8th
GRN Apple Tree hosting a sale at their warehouse for 3sixteen, NHTVSN, Shalom, and Growing Pains.
10 AM - 5 PM
Rain or shine.
We will keep you out of the rain.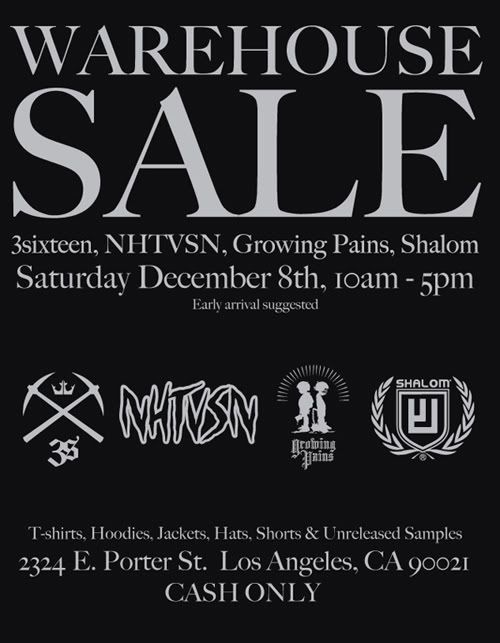 Then come out and party with us!
GRN Apple Tree Holiday Warehouse Party with Royal Rumble, Classixx, The Bings, and Leche.
Free beer for those legal to drink.
4 PM - 8 PM
Come for the sale, stay for the party.