if you werent at the Neighborhood Festival this past weekend then you missed out. the Faint straight up killed it while the GRN sponsored Kidz on FM, Funeral Party, Young Americans, Royal Rumble, and Them Jeans made us uncontrollably tap our feet like there was no tomorrow. We felt the love and want to return the favor with some pictures of some of our new friends. Stop by throughout the week for more Neighborhood picture updates.
We can't even begin to explain how hot Them Jeans is right now. Lets just say hot enough that one of his speakers caught on fire during his performance! no joke. Here's Jason doin his thing and probably sparking more fires around the globe: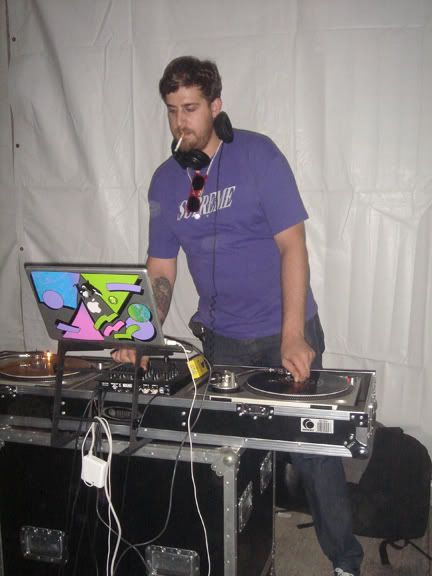 You like the Young Americans? Us too. Here's some pictures for you to print out and pin up on your wall:
Mike from YA doing what he does best: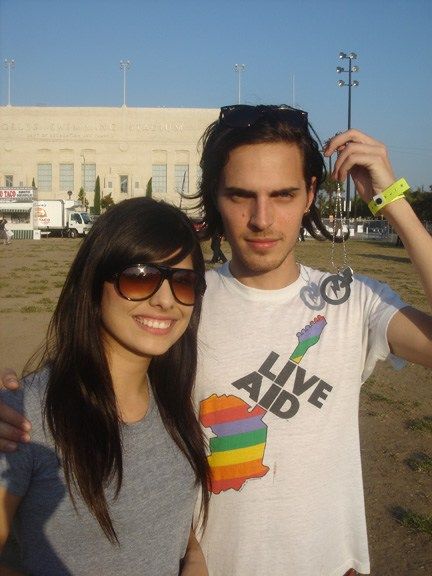 even their computer is flossin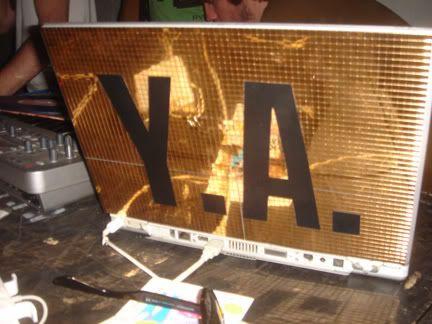 Kidz on FM played a set backstage. Here's Clifford looking good
spinnin
Funeral Party opened the show with a bang. Heres them rockin everyones socks off while providing us the perfect amount of cowbell:
Crystal Castles were pretty much just insane. We tried to capture some of the insanity here: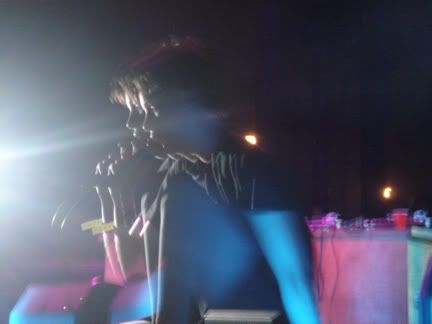 And now some pictures of you out there in computer land:
No you're famous Eddie: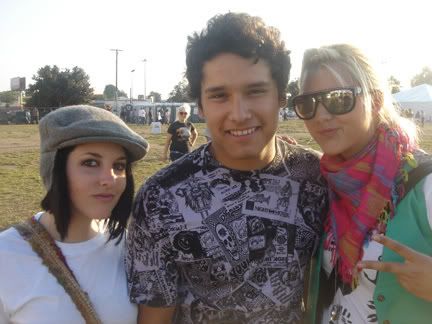 These girls looked to be enjoying themselves, the one on the right looks kind of confused though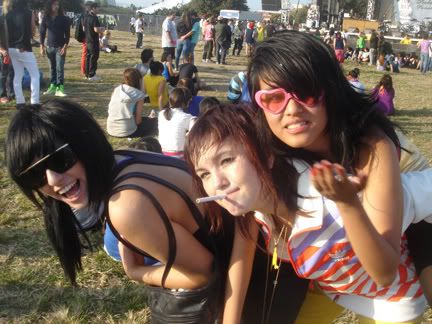 big pimpin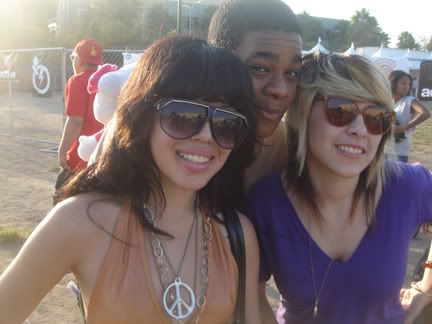 This kid's hair is rad
Spicoli
That is some craaazy leopard print man
I really need to get me some sweet shades. and maybe a pepsi too...
Here's our friends Alex and Val backstage:
And some more sweet hair:
Our boy Fredo from the Beastie Boys is one of the coolest people you'll ever meet:
Here's another friend, our boy Danny: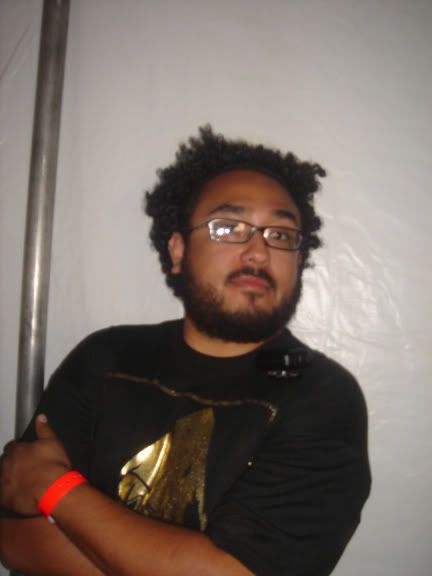 Here's some more pictures of you hipsters: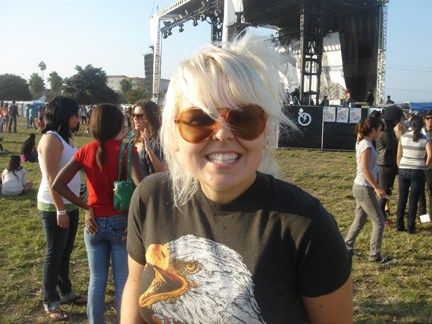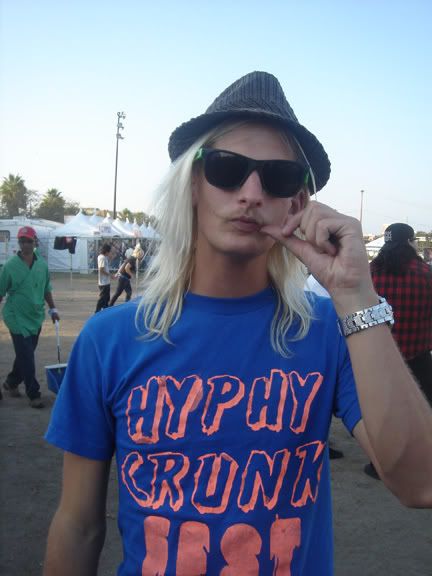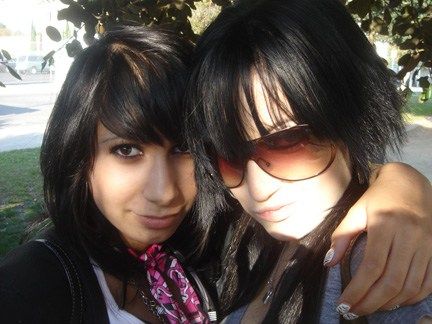 Why does God waste amazing mustaches on blonde guys?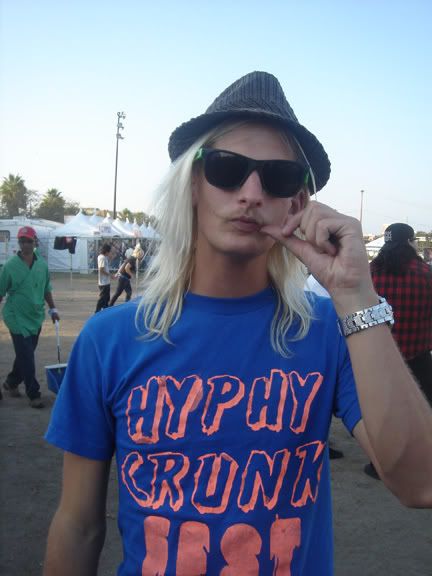 This kid was rockin the limited GRN Royal Rumble tee and lookin good doing it:
Unfortunatley you'll have to tune in the next couple days for more postings and more pictures. See you soon!