After a week of being busy in the office we thought it would be nice to get out and get some fresh air........
First we checked out the new warehouse space of HIT & RUN: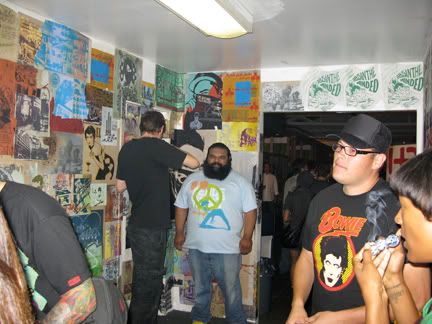 The entrance to the warehouse nicely decorated.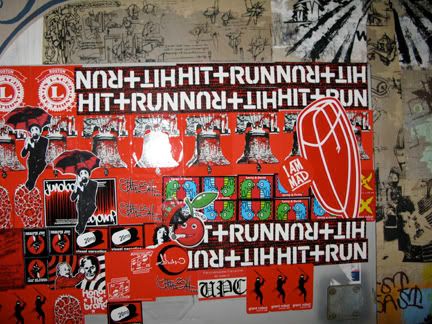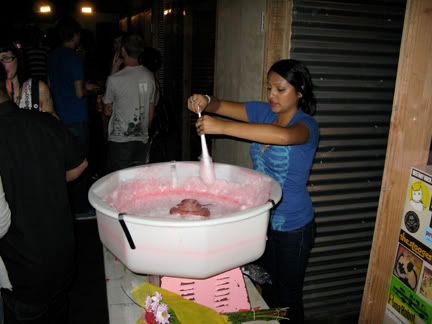 SUGER!!!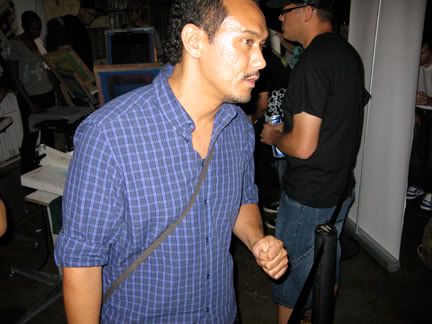 Mike Hit & Run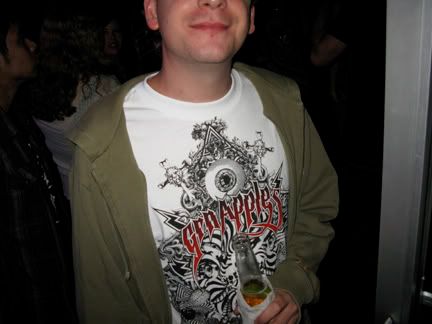 We are watching you.
For those who don't know about the 909 area code here are a couple pics: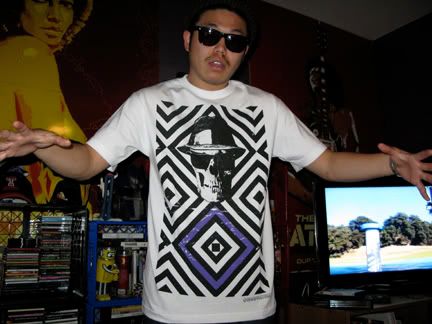 Glen closely resembles the shirt.....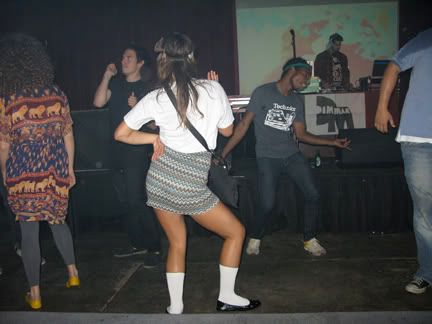 Don't Stop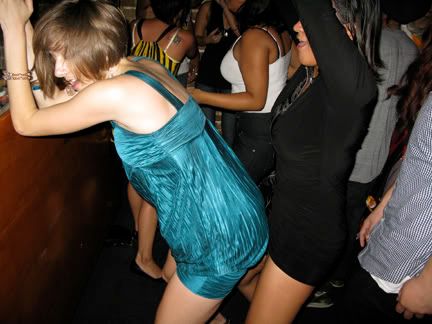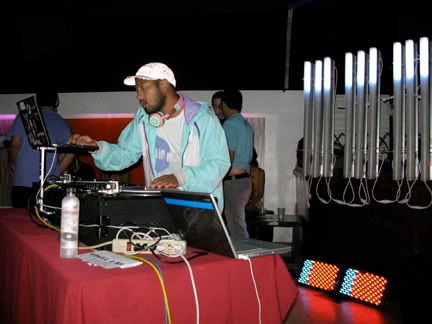 Dan oh spinning In Riverside at club Ave.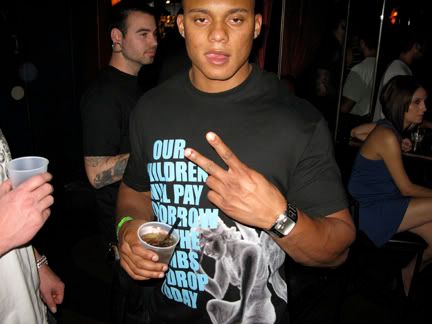 GRN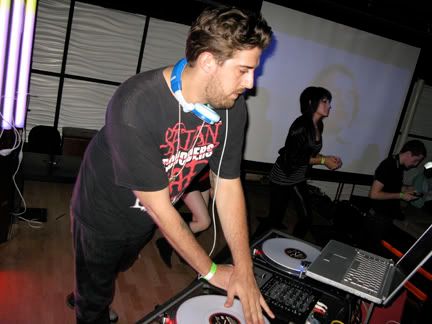 THEM JEANS Holding it down in Riverside.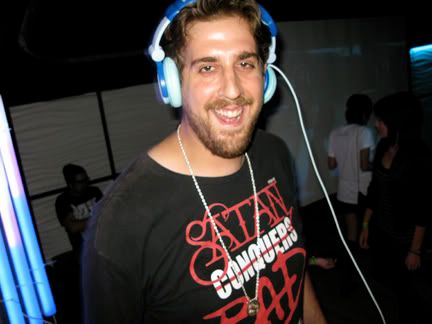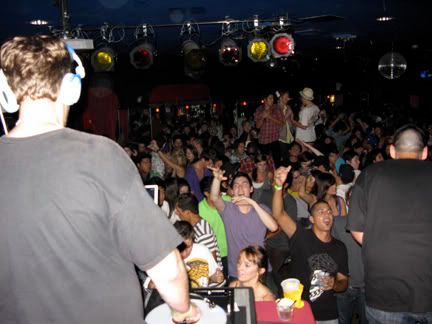 The kids love him...
And to end it all we went to a Filter Magazine and Cardboard Robot party fallowed by hanging out with are friends from Cassette denim at there photo shoot...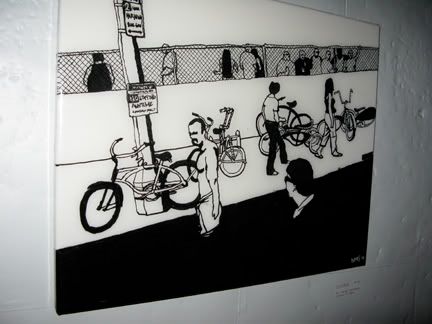 Art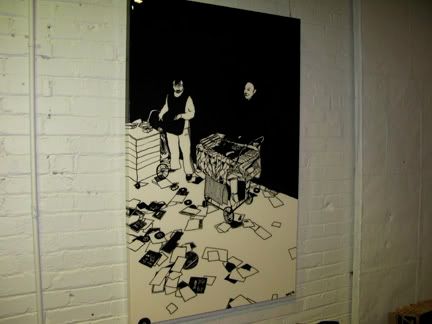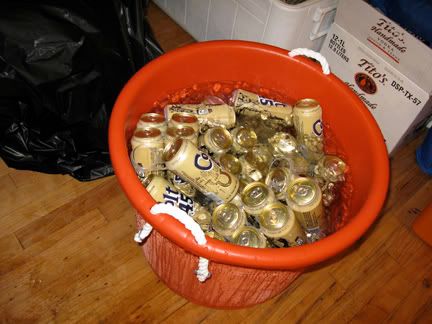 Energy..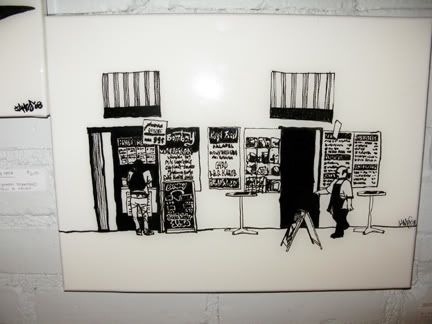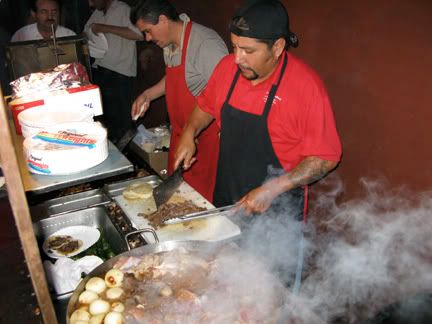 The best taco i have ever tasted...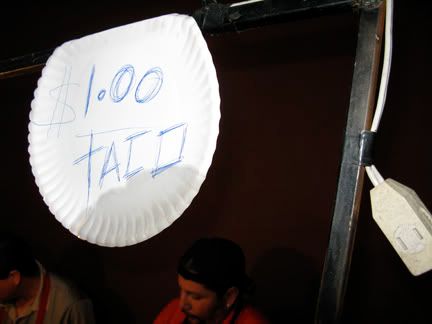 You cant beat the price...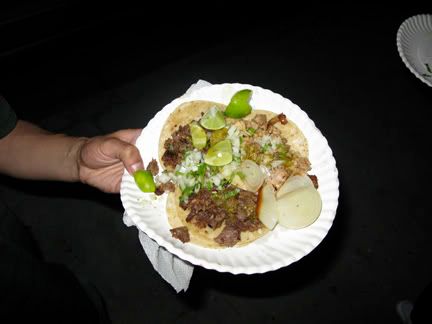 MMmmmMmmmm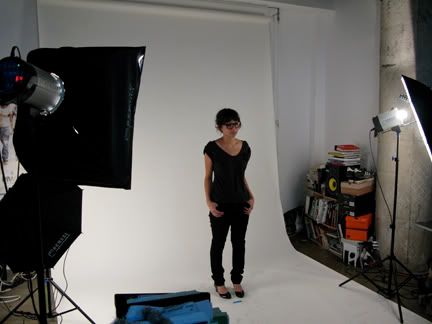 After eating tacos we cruised over to to say hi to our Cassette homies and happend to walk in on a photoshoot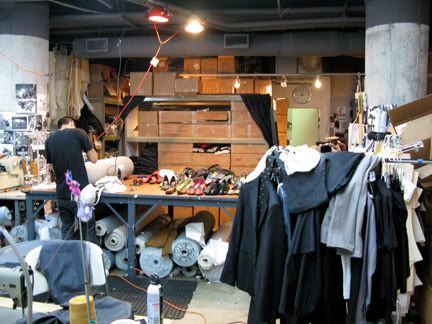 Work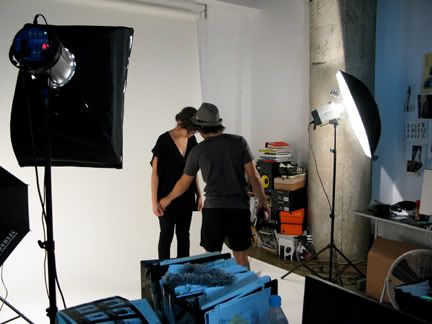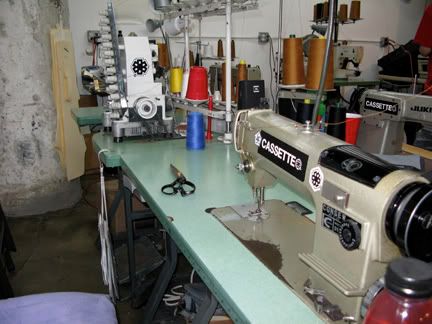 This is where the magic happens....
COME TO OUR WEB SITE LAUNCH PARTY.....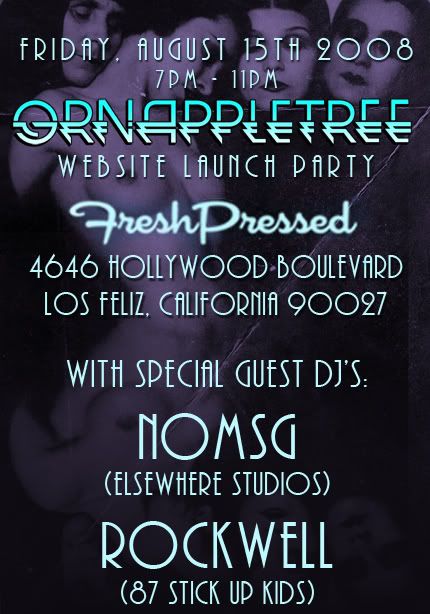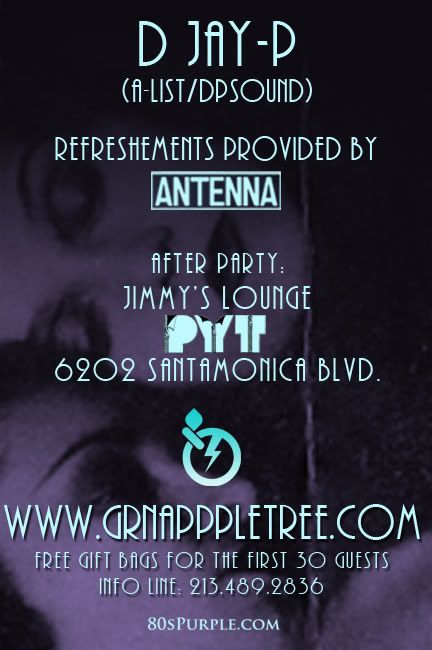 Richie