This Friday we will be holding our web site launch party at a very unique place called Fresh Pressed. For this night you will not be able to make your own shirts but be sure to go back and make a your own custom shirt. First of its kind, FreshPressed™ allows users of all ages and all skill levels to make truly unique, one-of-a-kind screenprinted wearables, gifts and goods for themselves, loved ones, clients and customers. Gone are the days of limited typefaces that were prechosen for you. No longer must you resort to using iron-on transfers to produce that gift for a friend. No more creating online and waiting eagerly for your item to show up (or not) via mail. No longer must you order more items than you need to fulfill the minimum requirements of your local printer.
Our process can be as easy or as challenging as you want to make it. Deliver a graphic or photo file to us via email, CD or flash drive or just come in and scribble your masterpiece on one of our worksheets. Within minutes, we can have you ready to pull your first squeegee! That's right, we'll try to get you to do it yourself...why buy when you can D.I.Y.?
Pricing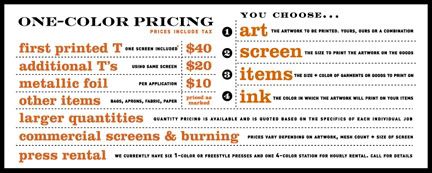 Store Address:
4646 Hollywood Blvd.
Los Feliz, CA 90027
Fresh Pressed Pic's: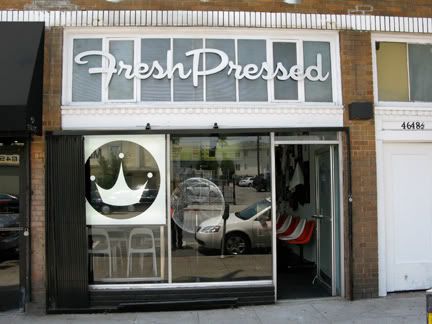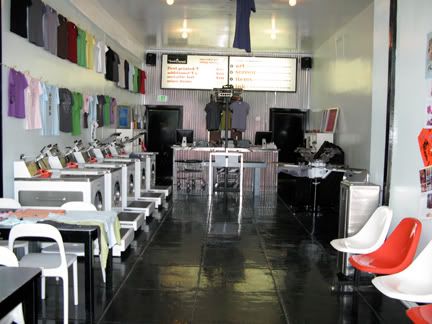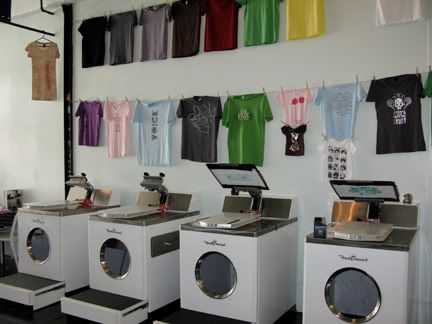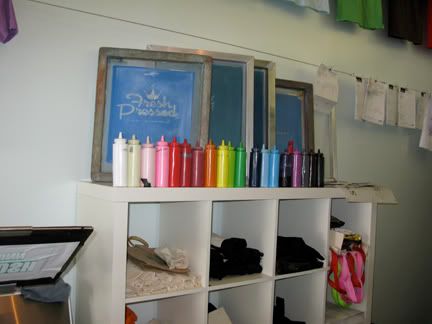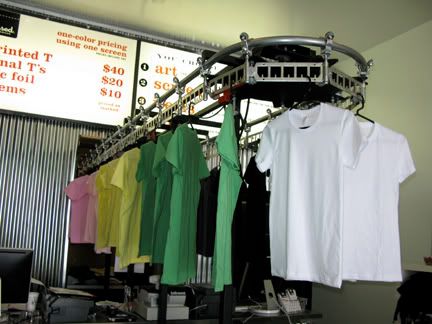 SEE YOU FRIDAY!!!!
-Richie