Hello All,
Sorry for the lack of updates. We are going to power your fuel cells with a buttload of posts today. Coachella was crazy, May is going to be crazilicious, our new Ornate Collection is crazier, and this guy is the craziest
May 6 2006 8:00P
MARY KARNOWSKY GALLERY @ MARY KARNOWSKY GALLERY
The Merry Karnowsky Gallery Presents: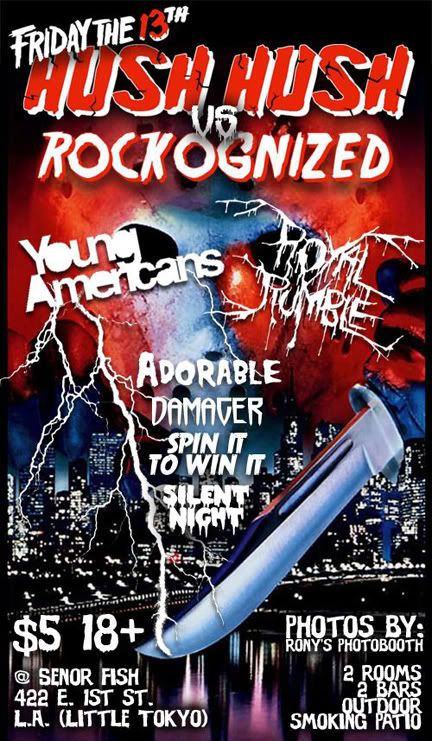 THIS PLACE IS OURS NOW
New Work by Jim Houser
Opening Reception: Saturday, May 6 , 8 – 11 pm
Opening on Saturday May 6, 2006, Merry Karnowsky is pleased to present This Place is Ours Now, an exhibition of paintings and wall installations by artist Jim Houser. This will be the artist's first solo exhibition at the gallery, and is the culmination of several years of focused studio work. Houser is known for his work in diverse media -- drawing, painting and installations. This exhibition will include entirely new works, along with a few site specific, large-scale wall and sculptural installations.
Jim Houser uses fragments of personal experience to capture and catalogue imagery while using the convention of the fine and decorative arts as a formal point of departure. Densely layered and vaguely topographical, his paintings suggest sequences of cosmic secrets and fragments populated by science fiction, animals, and caricatured figures. In his intricate wall installations, space itself becomes a physical container for pictorial encoded thoughts and symbols. Houser's dynamic kaleidoscopic surfaces, which continue to unfold after prolonged viewing, map to poignant personal moments in time drawn from the artists life.
As a graphic designer, Jim Houser has worked for toy Machine, Designarium, and Nike. In 2005, Ginko Press released the hard bound book BABEL which catalogues Houser's life in the arts.
Sponsored in part by Motorola and Swindle Magazine
MOTOROLA and the stylized M Logo are registered in the US Patent & Trademark Office.
All other product or service names are the property of their respective owners. Motorola, Inc., 2006. All rights reserved.
Merry Karnowsky Gallery
170 South La Brea Avenue
Los Angeles, California 90036
323.933.4408
Email: mkgallery@mindspring.com
Website : http://www.mkgallery.com
May 20 2006 8:00P
Neighborhood Music Festival @ Queen Mary Long Beach
May 22 2006 9:00P
Architecture in Helsinki @ Troubadour
May 23 2006 8:00P
Eagles of Death Metal @ Morongo Casino
This show is 18+ WOOOOO INDIAN CASINO'S.