"Power in Numbers"
June 17-June 24, 2006
Opening Reception: Saturday, June 17, 2006 (7pm-11pm)
The Power in Numbers Show is a one week event where artists will be creating on 4"x6" postcard format using any medium they choose. Buyers will be able to take their purchases on site, so be sure to arrive early to view the entire show. All art will be marked at $100. Part of the profits will be donated to the Red Cross.
@ Nucleus
30 West Main St.
Alhambra, Ca. 91801
www.gallerynucleus.com
" The Adidas Originals L.A. 1st. Birthday"
Friday, May 19, 2006 (8pm-11pm)
Featuring DJ Shepard Fairey
Open Bar & Snax
@ Adidas Originals L.A.
8009 Melrose Ave.
Los Angeles, Ca. 90046
RSVP @
www.vaporsmagazine.com/adidas. 
(waiting to RSVP til the last minute leaves you out in the cold)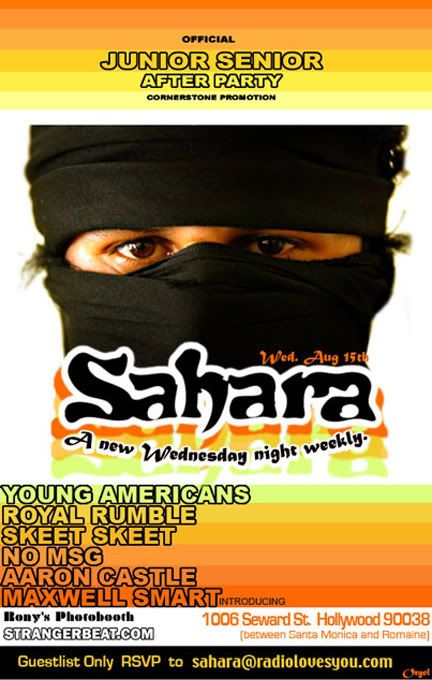 "Bears Will tear Us Apart, Again"
May 26th-June 20th
Opening Reception: Friday, May 26 (7pm-11pm)
Featuring Art by: Jason Sho Green
Music by: Freshchuckdaily & Kenichi
@ Black Market Los Angeles
2023 Sawtelle Blvd.
Los Angeles, Ca. 90025
310.966.1555
www.blackmarketla.com
www.youyesyou.com
& Blu-82
2025 Sawtelle blvd.
Los Angeles, Ca. 90025
310.445.0909