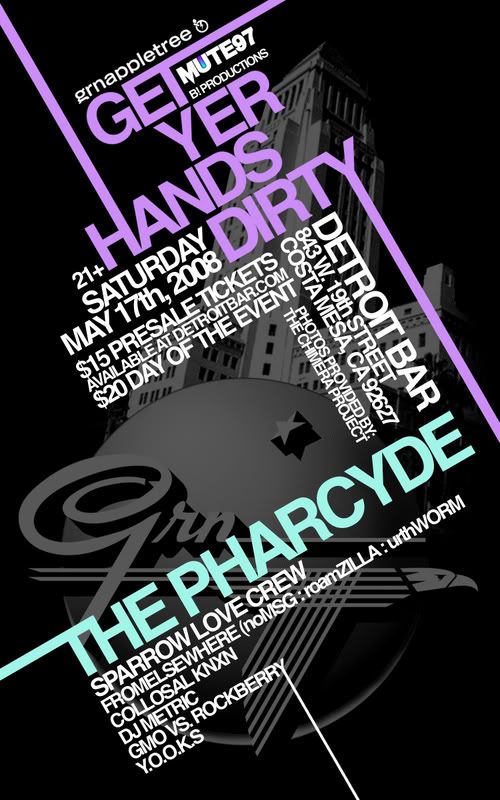 Dim Mak, GRN Apple Tree, MUTE97, B! Productions, Skullcandy, fakeRICH come together to bring you THE PHARCYDE! The group will do a live performance along with Sparrow Love Crew and DJ sets by fromELSEWHERE (noMSG, roamZILLA, urthWORM), Collossal KNXN, DJ Metric, GMO vs. Rockberry, & Y.O.O.K.S!
Pre Sale tickets are now available via www.Detroitbar.com!
Photos by TheChimeraProject.net! Hosted by The BSC!
21+
Doors at 9PM
Detroit Bar
843 W. 19TH Street
Costa Mesa, CA 92627