The GRNappletree crew recently took a trip to Tokyo...check out some of these flicks from our journey....
We stayed in Shibuya...close to one of the busiest train stations in Japan...
Tokyo Tower
Clean Architecture
Cute Girls
Beautiful City
This manhole is dope!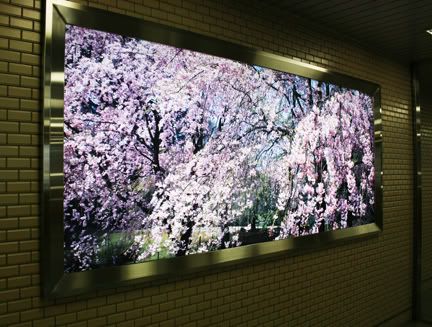 In Japan, they put up pictures of nature everywhere because real nature is scarce. Here is a picture of the cherry blossoms at the airport....
Fortunately, we were able to see the real thing...
More Japan pics posted soon! Keep checking back....