The show is called Rendezvous at Hook Manor. This show will be about a very elegant, extravagant mansion, or bordello- and all of the going-ons inside it.
There will be hookers serving little sausages, flaming pink drinks, and pink poofy cupcakes- all things that are in the new series. I don't want to give too much away. I am soooo excited!!!
Filled with chandeliers, exuberance, lavishness, strong female presence, lush environments, sparkles and fun stuff going on everywhere-you will feel like they are at Hook Manor. !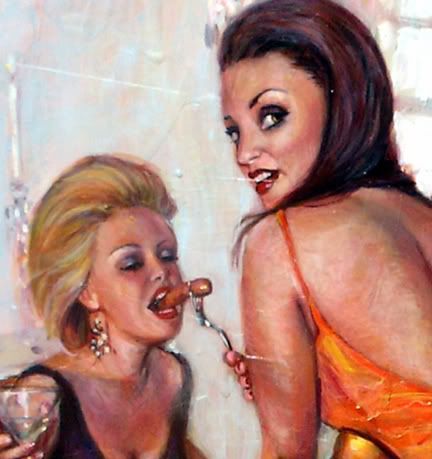 Friday, July 14th - 7PM-Midnight
the show runs July 14th-August 5th
thinkspace
4210 Santa Monica Blvd.
Los Angeles, CA 90029
#323.913.3375
www.thinkspacegalllery.com
(open thurs- sunday 1pm-6pm)